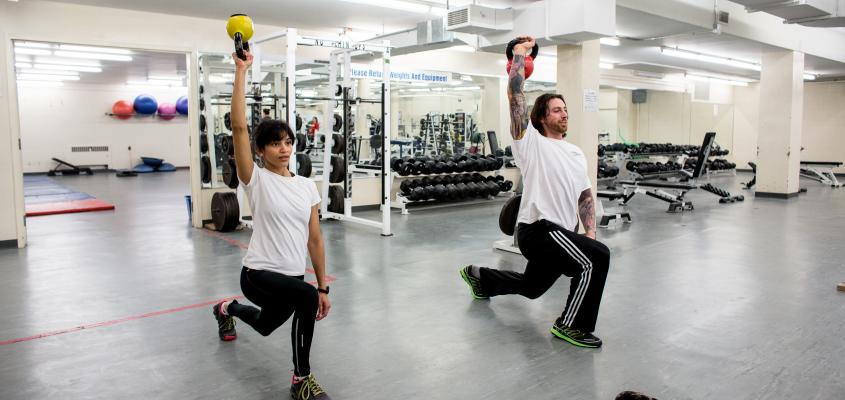 Choose from a variety of ways to get stronger!  
Drop-in strength and conditioning is available at the Athletic Centre and Goldring Centre.
Learn to Move sessions are free, registered programs for those participants who are looking for help and guidance in various aspects of strength training within our strength & conditioning centres. Classes are limited to four participants and are offered within the first four to six weeks of the fall, winter and spring terms.
Camps and instruction programs are registered programs with a focus on a specific level or activity within strength training. Class size of 4 - 8.
Strength Clinics offer a taste of the personal training experience.  Each clinic is 50 minutes long and focuses on one specific exercise. Class size of 4 - 8.
Appropriate exercise clothing and proper athletic footwear are required.