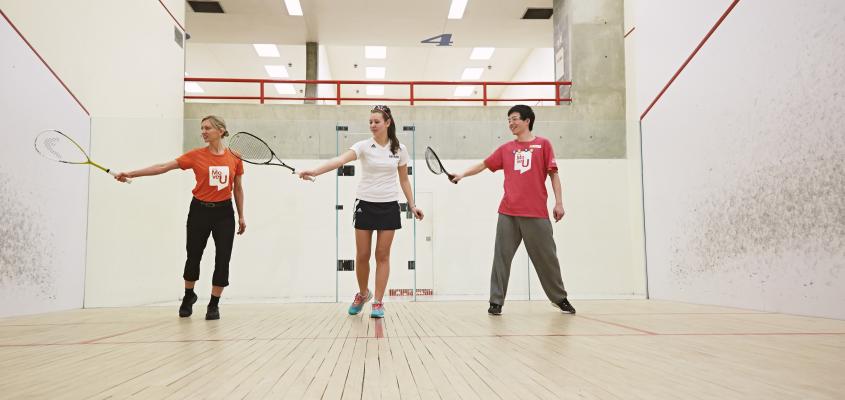 It is recommended that players bring their own racquets and squash googles however racquets are available free for use at the lessons. Squash balls will be provided.
Wear running shoes and comfortable athletic clothing. Court shoes are preferred.
Classes take place in the squash courts on the main floor of the Athletic Centre. Participants will be participating in skills and drills, sharing court space with rally play taking place some of the time.