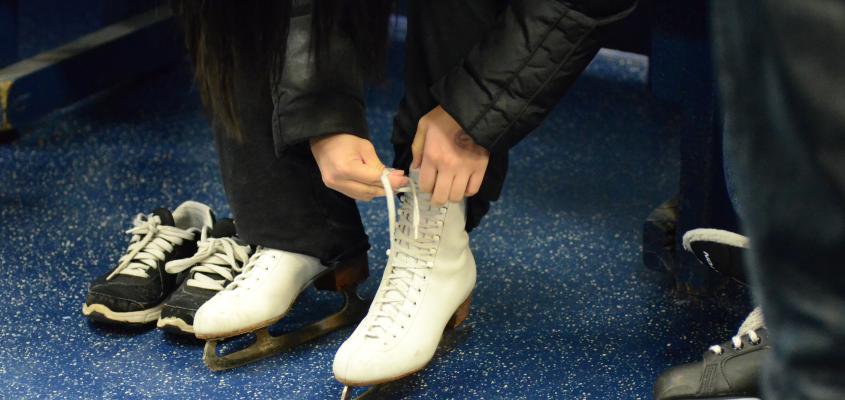 Wear comfortable attire and layered clothing and bring mitts or gloves.
Learn to Skate participants are required to wear a helmet.
Skate and helmet rentals are available. For registered classes, discounted rates for the session are available, register in advance and to have the correct size reserved for your weekly session. Contact 416-978-6428 to reserve your equipment.
Please note rental skates are generally hockey skates and skate sizes do not match up with shoe sizes.
Please only walk on the rubberized areas of the rink when not on the ice.
Skating activities are held in the arena at the Varsity Centre, enter via the pavilion on Devonshire Place.