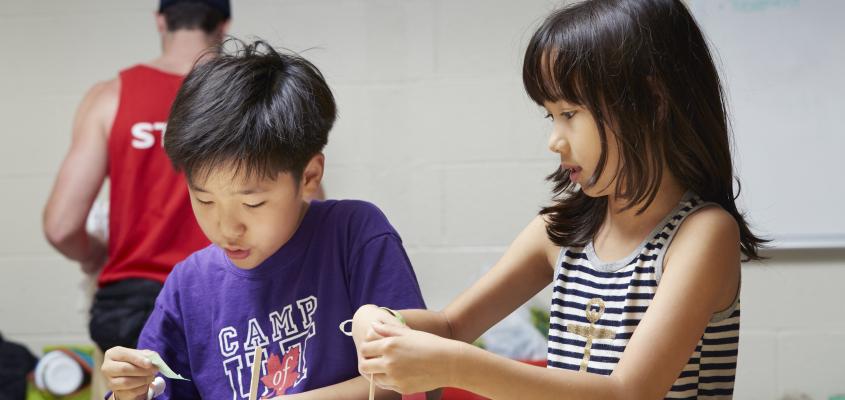 More information about the Camp U of T program can be found at the following links.
Camp U of T general policies including age guidelines, refunds, and transfer information.
Camp U of T general FAQs and other information such as the Camper Code, supervision ratios, pre and post camp supervision, swimming and more.
Camp U of T information on how to register including registration forms for in-person and faxed registrations. To register for any of our Mini University camps online click on the learn more button below or, go directly to the online registration system.
Specialize at Camp U of T this summer! Mini University offers full day, one-week camps where campers will immerse themselves in learning. Full-day learning minimizes transitions and encourages campers to dive into subjects. Some camps will have off-site field trips exploring new areas.

All campers will have a choice of daily physical activity, generally either outdoor games or swimming. Please read the swim section for details on the swim assessment to review the choices available to your camper. Campers should dress appropriately for the physical activity period (shorts or track pants, T-shirt and running shoes are recommended). Please note that campers travel to and from various university facilities on foot, so they should dress appropriately for the weather.
Age guidelines are set by grade levels (ages displayed online are based on the age the camper is by December 31 and match the Ontario school system) to ensure similar curricular and developmental levels. Campers who do not meet the appropriate grade levels will be transferred to another camp.