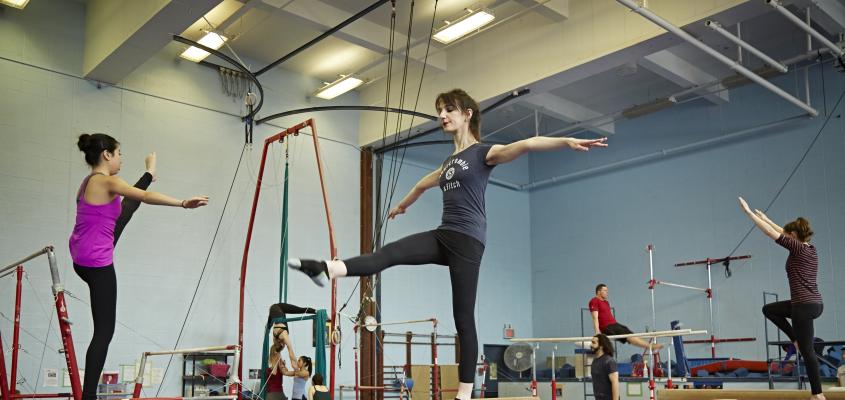 For safety reasons participants should come prepared for activity with close fitting clothes, hair tied back and jewellery removed.
Gymnasts are generally in bare feet.
Water bottles are recommended.
Privacy Notice: Personal information (name, address, phone number) will be disclosed to Gymnastics Ontario for membership registration for all but Circus classes.
Coaches have the authority to decide which skills will be practiced or what progressions are required to attempt certain skills.
The Lower Gym at the Athletic Centre is a permanent gymnastics installation with many different types of apparatus.