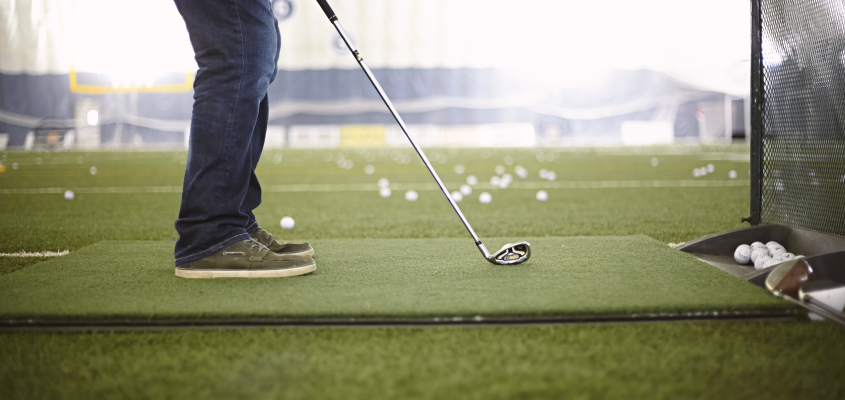 Please wear comfortable clothing in layers as the temperature inside the Dome varies with outdoor temperature. Comfortable athletic shoes or golf shoes can be worn.

There is a limited selection of golf clubs. Balls are provided.
During the winter, drop-in golf and lessons are held in the Varsity Centre dome, which is accessed from Devonshire Place. 
Each participant will have their own golf mat.
Lessons are provided by an Angus Glen Golf Pro.