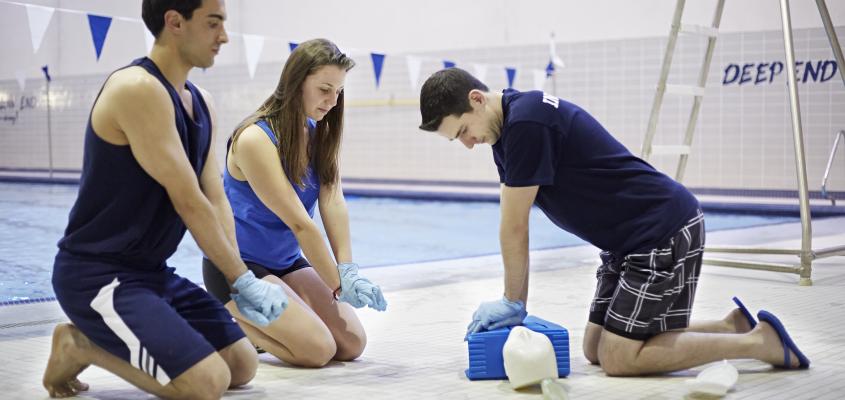 Please visit our Registration Information and Policy page for details on how to sign up for these classes.
U of T students will need to get their login ID and PIN by calling 416-978-3436 x 0 the first time they want to log in to the registration system.
Registration Info & Policies including information on how to register, transfers, withdrawals, refunds, late registrations and receipts.
FAQs including information on wait lists, space availability and more.
Participants should wear clothes comfortable for activity and hair tied back.
Mats and other equipment are provided.
Water bottles, pen and paper are recommended.
Prerequisites must be met before the start of the course
100% participation is required
Privacy Notice: All certification courses require candidates to be registered with the governing body (Red Cross or Lifesaving Society). Personal information, including name, address, phone number, birth date and email address will be shared.
Classes may combine adults and youth participants in the same program. Those under 18 years old must register through our children and youth programs.