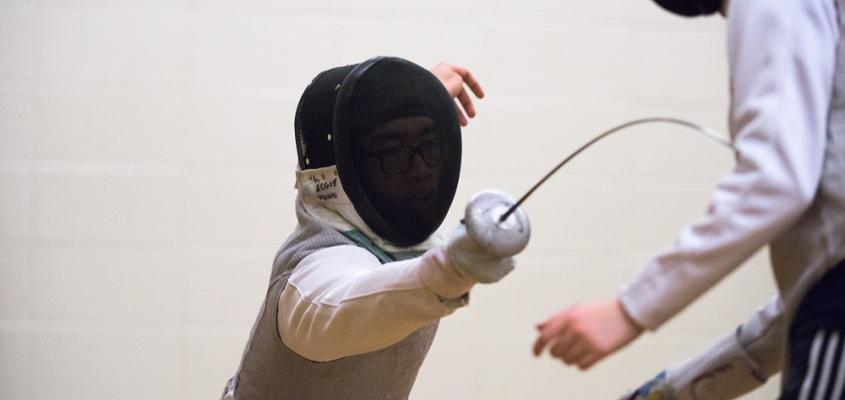 Please visit our Registration Information and Policy page for details on how to sign up for these classes.
U of T students will need to get their login ID and PIN by calling 416-978-3436 x 0 the first time they want to log in to the registration system.
Registration Info & Policies including information on how to register, transfers, withdrawals, refunds, late registrations and receipts.
FAQs including information on wait lists, space availability and more.
Wear long track pants, light court type shoes or sneakers, and T-shirts.
Protective equipment is provided.
Water bottles are recommended.
Participants are taught the history, rules, and etiquette derived from the days of dueling.
Level I and Level II classes offered. Completion of level I or previous basic training a prerequisite to Level II. 
Classes are offered in the Fencing Salle at the Athletic Centre, in the basement level opposite the Lower Gym.