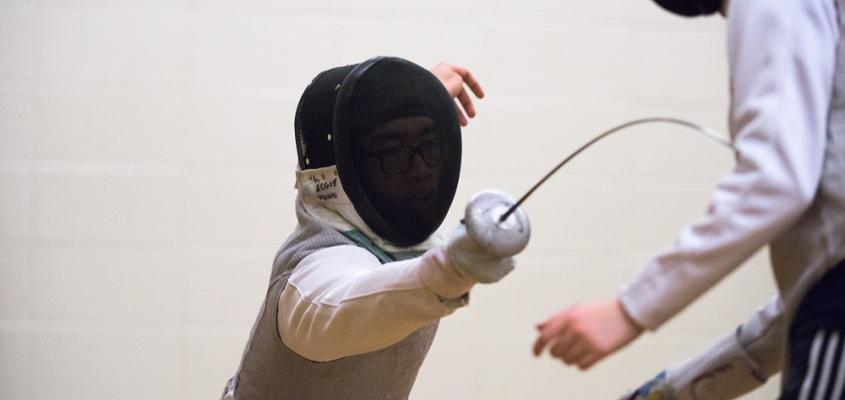 Wear long track pants, light court type shoes or sneakers, and T-shirts.
Protective equipment is provided.
Water bottles are recommended.
Participants are taught the history, rules, and etiquette derived from the days of dueling.
Level I and Level II classes offered. Completion of level I or previous basic training a prerequisite to Level II. 
Classes are offered in the Fencing Salle at the Athletic Centre, in the basement level opposite the Lower Gym.