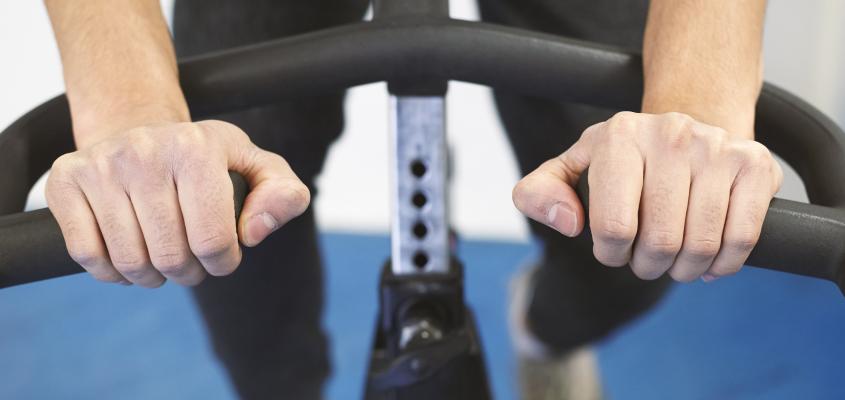 Participants should wear comfortable athletic attire or cycling clothing with running shoes.

There are a limited number of bikes that can accommodate clip-on cycling shoes.

Bring a towel and a full water bottle.
All cyclefit classes take place in the Pedal Zone which is a dedicated space with 18 stationary bikes located at the north side of the field house
Have the instructor show you how to adjust the bike to fit you properly at your first class. First time participants may experience some discomfort from the bike seats during and after the first few sessions
Try to have a light snack of substance 1 to 2 hours prior to the start of class
The speed and duration of your exercise program should always be subject to how you feel. Never permit peer pressure to exceed your personal judgment while exercising.