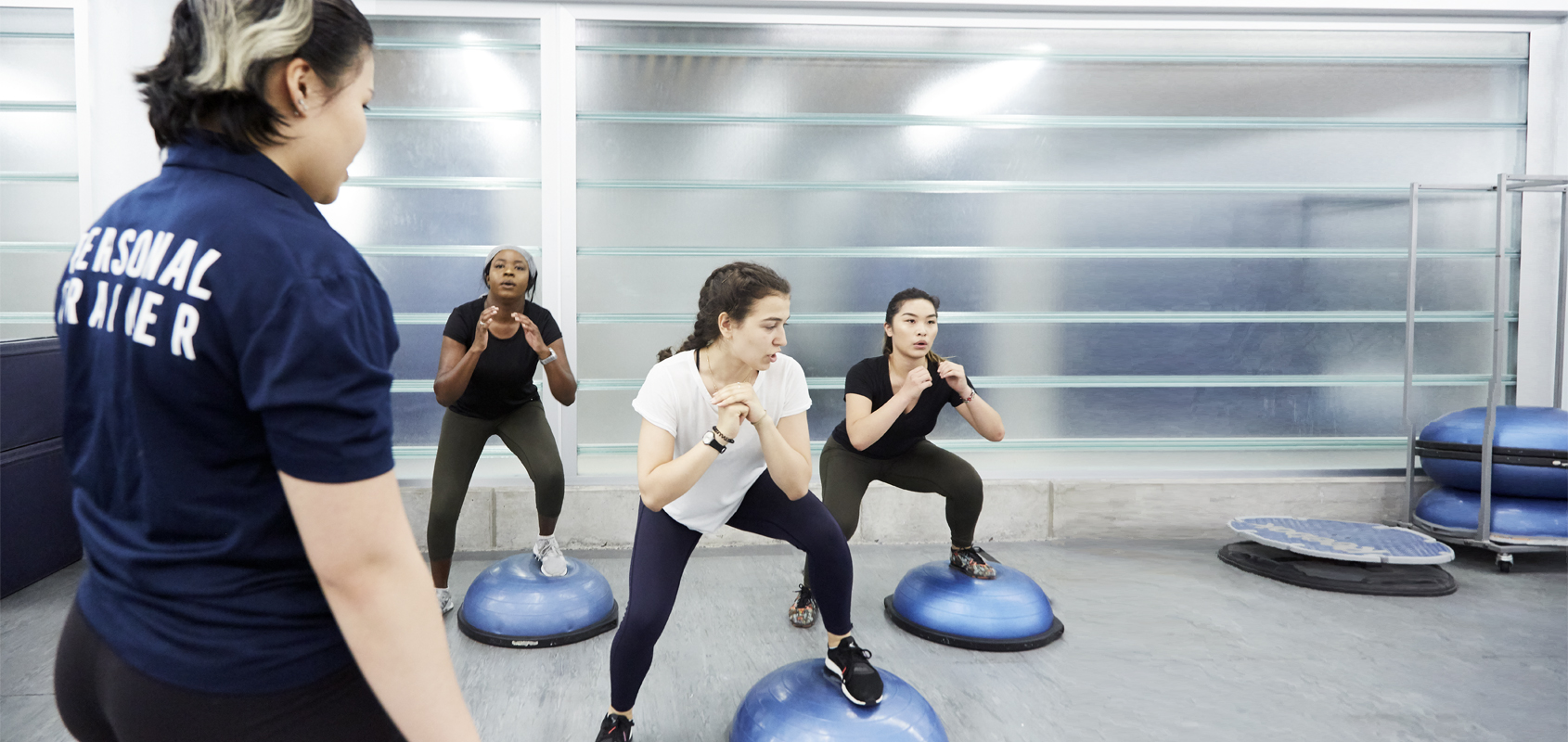 Interested in training with your friends to achieve your fitness goals? Then small group training is for you! 
Small group training offers you the opportunity to train with a group of two to four participants. You'll get the benefits of individualized instruction from a certified personal trainer at an affordable price. 
Your trainer will motivate and help you achieve your fitness goals faster by selecting science-based and appropriate exercises and exercise progressions for each member of the group, and giving you motivation to succeed. 
To register for small group training, please email our personal training & nutrition coordinator Douglas Rosa at douglas.rosa@utoronto.ca with the following information:
1)      Number of sessions you and your group would like to register for e.g. 4, 8 or 12.
2)      Names and student numbers of the participants in your group.
3)      Possible dates & times when you would prefer to have your group training sessions.
4)      Each person of your group will need to fill out the client profile form + PAR-Q at the moment of the payment. 
The personal training & nutrition coordinator will then set up a barcode for you and your group. Once you have the barcode, visit the Customer and Membership Services office at the Athletic Centre or the service desk at Goldring Centre to register in person. You'll need to provide your  barcode and client profile form to the customer service representative to complete your registration.
    
| | | |
| --- | --- | --- |
| Course | Student Fee | Member Fee |
| 4 group training sessions PT  ($32/session) | $128.00/per person + tax (max 4 participants) | $195.00/per person + tax (max 4 participants) |
| 8 group training sessions PT ($30/session) | $240.00 per person + tax (max 4 participants) | $350.00 per person + tax (max 4 participants) |
| 12 group training sessions ($28/session) | $336.00 per person + tax (max 4 participants) | $500.00 per person + tax (max 4 participants) |