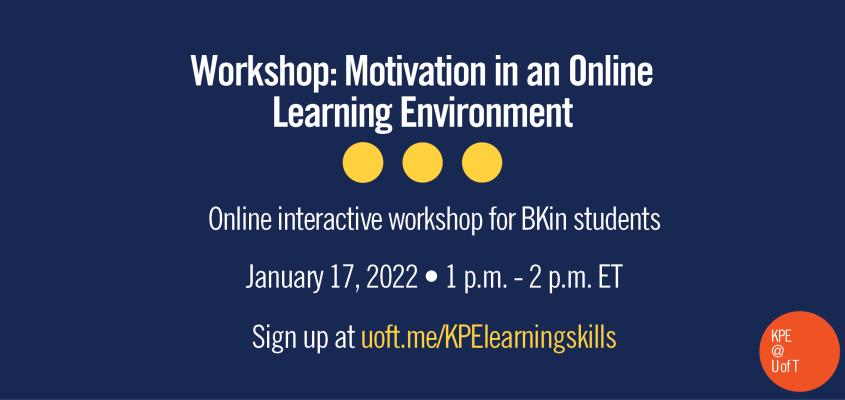 Open to KPE Undergraduate
In this workshop, presented jointly by Student Life's Academic Success team and KPE, students will identify and familiarize themselves with learning strategies and techniques that promote motivation in an online learning environment. Students will be equipped with tools to create an effective study regimen. 
The workshop will be facilitated by Nick Nicola, Learning Strategist and will take place online via Zoom. Registrants will receive an access link prior to the session.
The deadline to register for this session is Friday January 14, 1 p.m. ET.