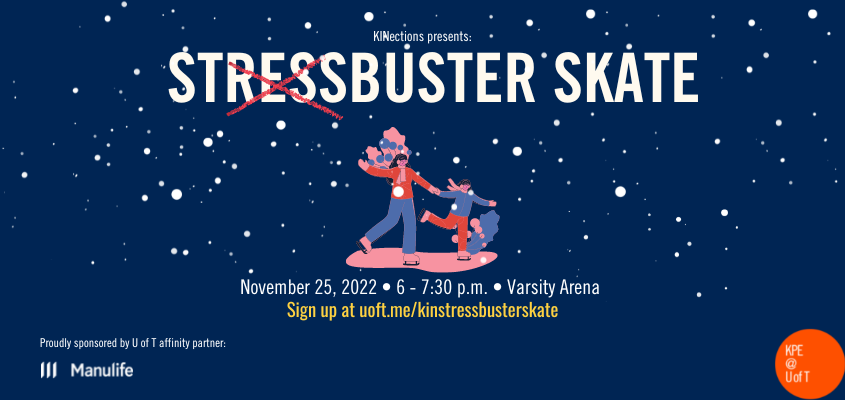 Open to All KPE Students
Open to KPE Graduate
Open to KPE Undergraduate
Lace up your skates for a free de-stressing skate, brought to you by KINections and MoveU! From 6 - 7:30 p.m., the ice is reserved exclusively for all #uoftkpe students, so be sure to sign up to secure a spot. 
If you have your own skates and helmet, please bring them—you will get on the ice faster! A limited number of skate and helmet rentals will be available for free. Skates sizes are available on a first-come, first-served basis.
---
This event is brought to you by KINections' Health & Wellness pillar. The KINections program is proudly sponsored by U of T affinity partner, Manulife.