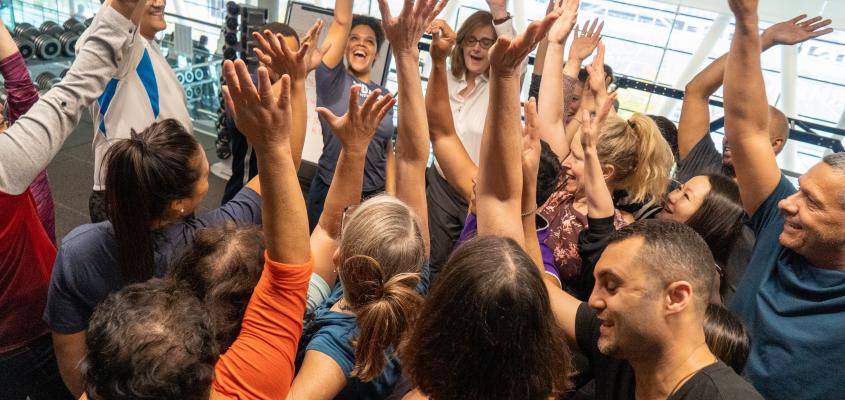 Open to the public
Open to U of T community
Open to U of T students
All aboard the workout express!
We're excited to introduce our brand new fitness and team training programs for 2020!
Join us on November 22 anytime between 2 - 5 p.m. to get a sneak peek of what we've got in store and meet your coaches. 
Try out any or all of our 30-minute sessions, including joga, barre, HIIT, squad training, skill labs and cardio dance party--all to the sounds of a live DJ!  
This event is free, but registration is required. 
We've got exciting prize packs for the top 10 participants that refer the most friends to register and attend this event. The more people you bring, the better your chances to win! See you and your squad on November 22nd. 
Please note that this event may be recorded in various ways including photography and video. These images and recordings may be used for official purposes, such as promoting the University of Toronto. Please identify yourself to the photographer or a member of the event staff if you have any questions or concerns.