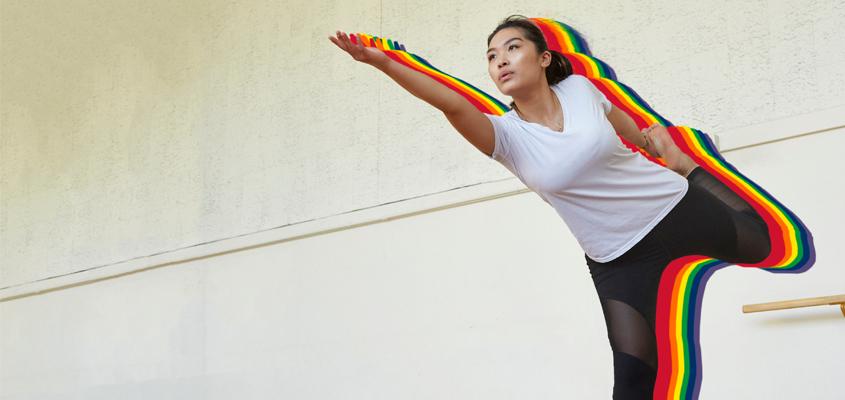 Athletic Centre, Dance Studio - Look for the staff in bright green Diversity Moves Us shirts in the AC Lobby!
October is Mental Health Awareness Month. It's also the time of the year midterm exams and assignments are due. Self-care at this time of year is important and Move with Pride! is offering a free LGBTQ2S+ focused yoga and meditation class for students to unwind their bodies and minds.
This class offers a safe, inclusive and educational space for students interested in learning helpful yoga and meditation techniques. It will focus on improving and maintaining participant's physical and mental health. In particular, acknowledging that mental health has a significant impact on the LGBTQ2S+ community. Students will leave feeling rejuvenated and refreshed to take on the rest of October!
We request participants be mindful of wearing scent products. This event is also wheelchair accessible, and chair yoga options will be available.
Yoga mats and equipment are provided! Look for the staff in bright green "Diversity Moves Us" shirts in the AC Lobby when you arrive!