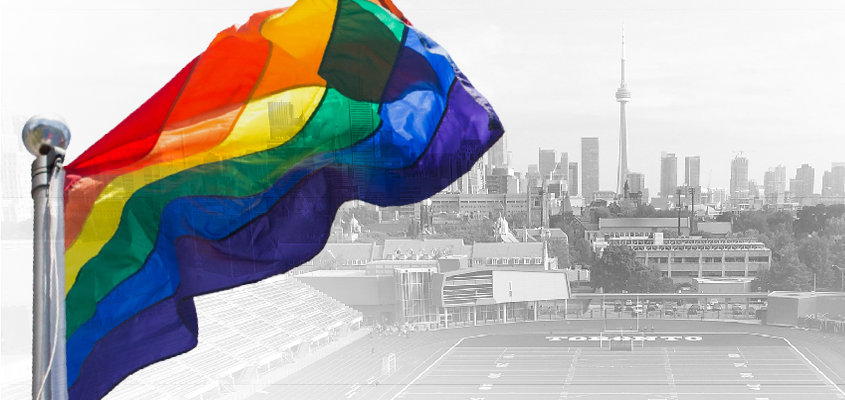 Open to the public
Open to U of T community
Open to U of T students
Join us for the annual pride flag raising ceremony at U of T! 
The flag raising ceremony kicks off celebrations at the university for the City of Toronto's Pride Month, and signals U of T's continued support for the LGBTQ+ community. All are welcome!
This year's ceremony will be held on June 1, 2018 at 12 p.m. at the Varsity Centre, rain or shine.
Light refreshments will be provided.
If you are attending the event and require accommodation(s) due to disability, please e-mail Ivan Canete to make appropriate arrangements.

The University of Toronto respects your privacy. This event is public and may be recorded in various ways including webcast, video and photography. 
These images and recordings may be used for official purposes, such as promoting the University of Toronto. 
If you have any questions, please contact the faculty's Public Relations and Communications office.