Sport & Rec's Fitness & Performance team is focused on creating engaging programs centered on the unique needs of U of T's students, staff and community.

Whether you are starting a new chapter in your pursuit of fitness, training for elite performance or are somewhere in between, we provide integrated support for your journey. 
---
Building Closures
In response to the university's enhanced measures regarding the COVID-19 pandemic, all buildings operated by U of T Sport and Rec are closed to students, members of the public, staff and faculty until further notice. All athletic, physical activity and recreation programs and services within these spaces are cancelled.
But now more than ever, it's important to stay active! Physical activity has huge benefits for mental and physical health and academic performance. So while our buildings are closed, we're delivering physical activity programs virtually.
VIRTUAL PROGRAMS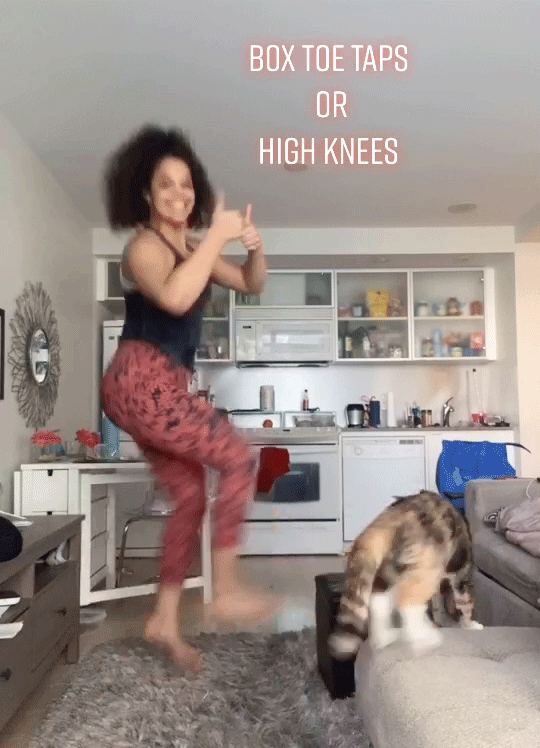 Starting April 6, we're launching daily online workouts that you can do at home without special equipment or with household items! Stream the workouts on Instagram Live or on Zoom and sweat with us!

After each workout, we'll upload the video from the Zoom session to our Youtube channel so you can still get your sweat on even if you missed the live broadcast.
@uoftfandp

Meeting ID: 717 728 8216
Password: 843312
Schedule
 

Time

Class

Coach Name

Join online

Monday

10 a.m.

Big HIIT

Beth

12 p.m.

Squad Training

Nardine

5 p.m.

Cardio Dance Party

Bailey

Tuesday

10 a.m.

Squad Training

Beth

12 p.m.

Yoga

Maddie

5 p.m.

Big HIIT

Drae

Wednesday

10 a.m.

Barre

Vanessa

12 p.m.

Big HIIT

Gabe

5 p.m.

Cardio Dance Party

Bailey

Thursday

10 a.m.

JOGA

Britt

12 p.m.

Squad Training

Gabe

5 p.m.

Big HIIT

Eddie

Friday

10 a.m.

Barre

Vanessa

12 p.m.

Big HIIT

Rachel

5 p.m.

Squad Training

Gabe

Saturday

11 a.m.

Big HIIT

Nardine

12 p.m.

Barre

Vanessa

Sunday

11 a.m.

Squad Training

Drae

12 p.m.

Yoga

Maddie
No matter where you're starting from, you'll find a group fitness or team training program that works with your goals and your lifestyle. 
Group Fitness

Led by friendly coaches, our group fitness classes are an incredible way to break a sweat and build your confidence. We believe that everyone's always learning, so our classes vary in intensity and are designed to support a range of experience levels. Group fitness classes are available to U of T students and members at no extra charge.
In addition to popular classes like Aquafit and yoga, we're introducing a few new ones for 2020:
JOGA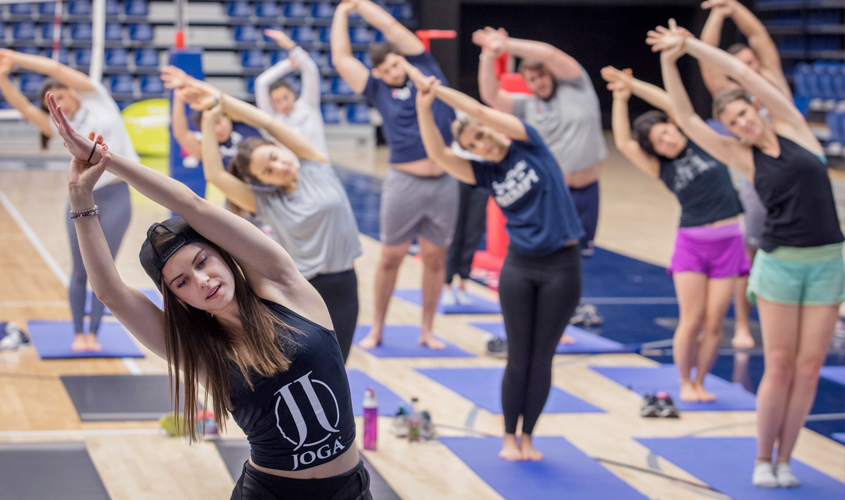 Lengthen. Strengthen. Connect. 
 JOGA is a movement system that focuses on improving mobility and stability through different postures. A more athletic style of yoga, it incorporates both dynamic and static stretching techniques and breathing exercises to increase your range of motion and improve your mind-body connection. 

Leave feeling calm, centered and refreshed, ready to conquer the rest of your day. 
Barre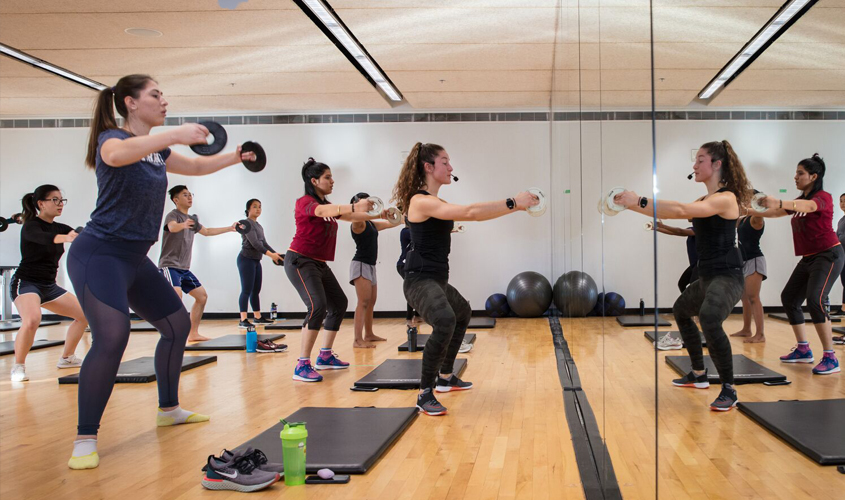 Meet us at the barre! 
Stand tall and proud, with your shoulders back after dedicating time to improve your posture and alignment in this fusion of ballet, Pilates and yoga. 
Cardio Dance Party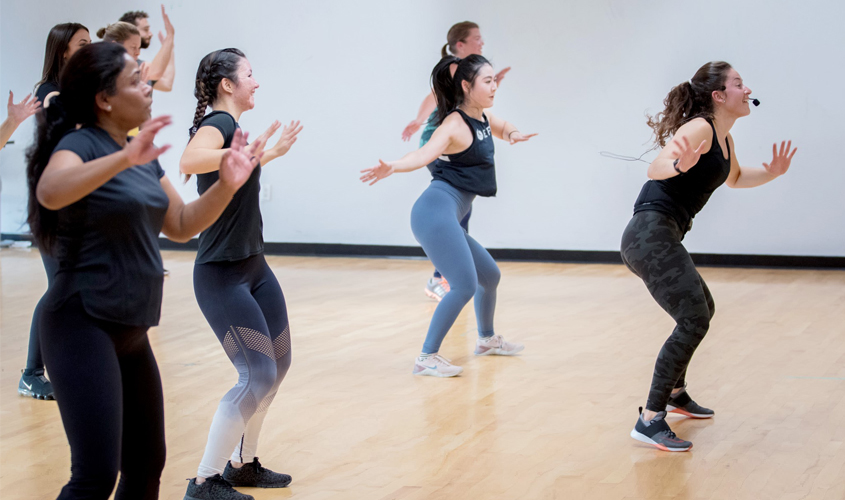 Shake it 'till you make it! 
Rev up your energy levels and let the music take control at our cardio dance party! If you liked Zumba or BollyX, you'll LOVE Cardio Dance Party.

From K-Pop to hiphop, Latin pop to Bollywood, this class has something for every groove. Let's bust a move! 
Studio HIIT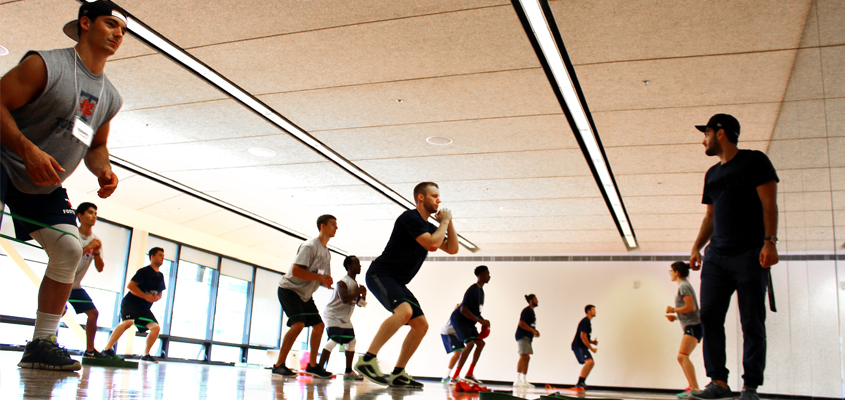 Get fit with HIIT!
HIIT stands for high intensity interval training. It's all about going as hard as you can for short intervals, with recovery periods in between.
In our Studio HIIT class, you'll work up a sweat, meet a new workout partner, and get better together. 
---
Team Training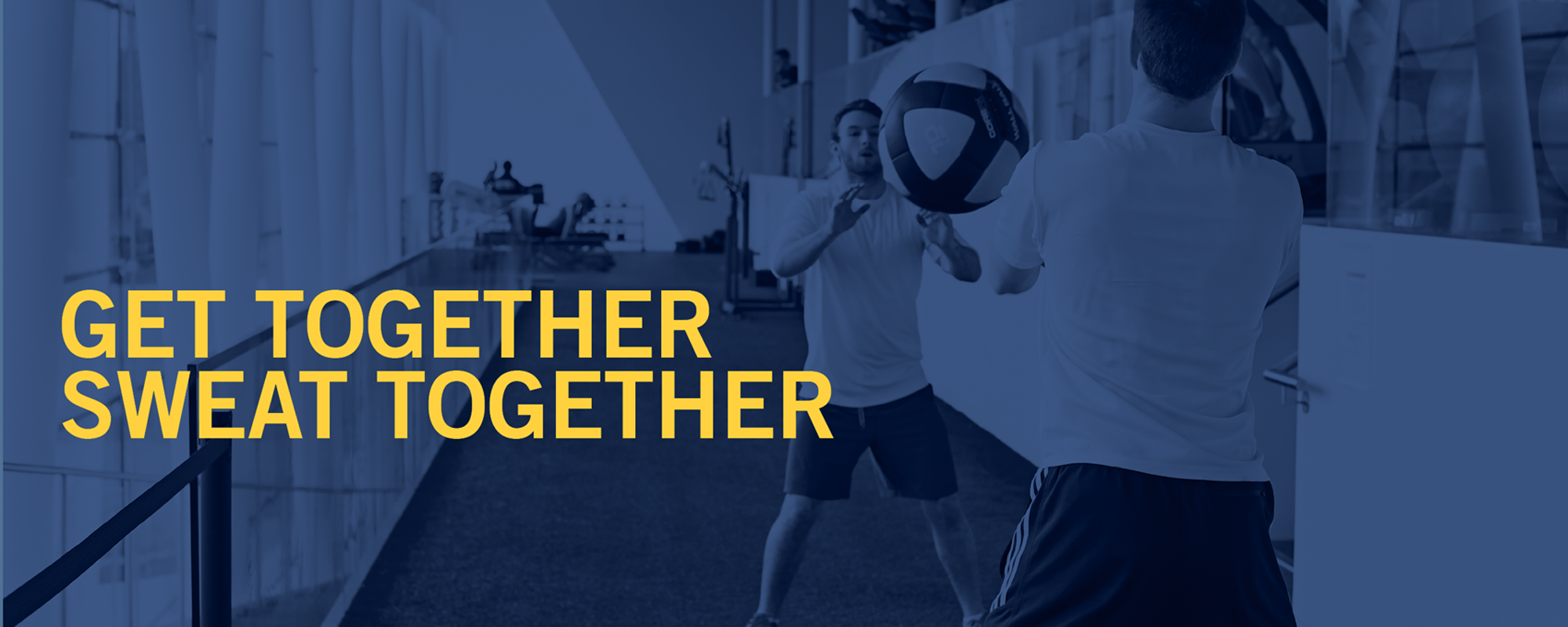 Find your power as you sweat it out with people from all walks of life in our team training programs!
Train efficiently with experienced, attentive coaches in a supportive group setting—all at an affordable price.
Big HIIT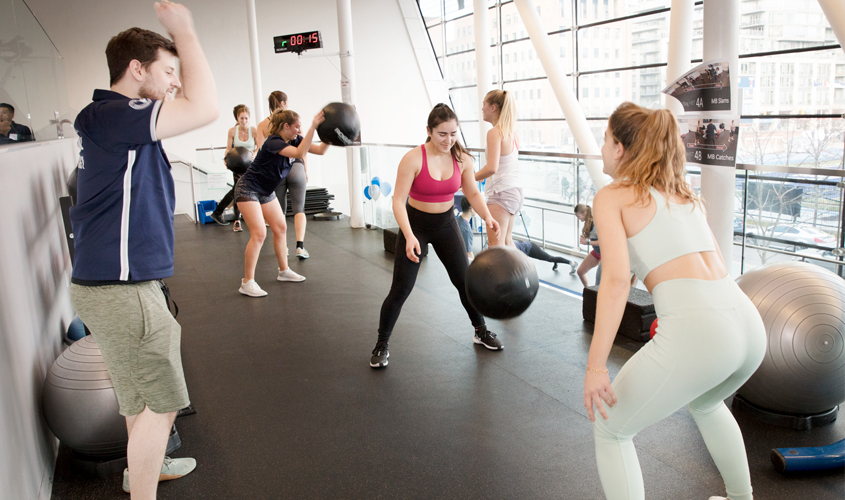 It's interval training, but…BIGGER!
Kickstart your morning or get a midday boost in our Big HIIT classes! Featuring flexible start times and durations, you can fit HIIT into your schedule with ease. This full body boot camp-style circuit class will have you feeling stronger, more confident, energized and happy. A recipe to have you coming back for more! 
Squad Training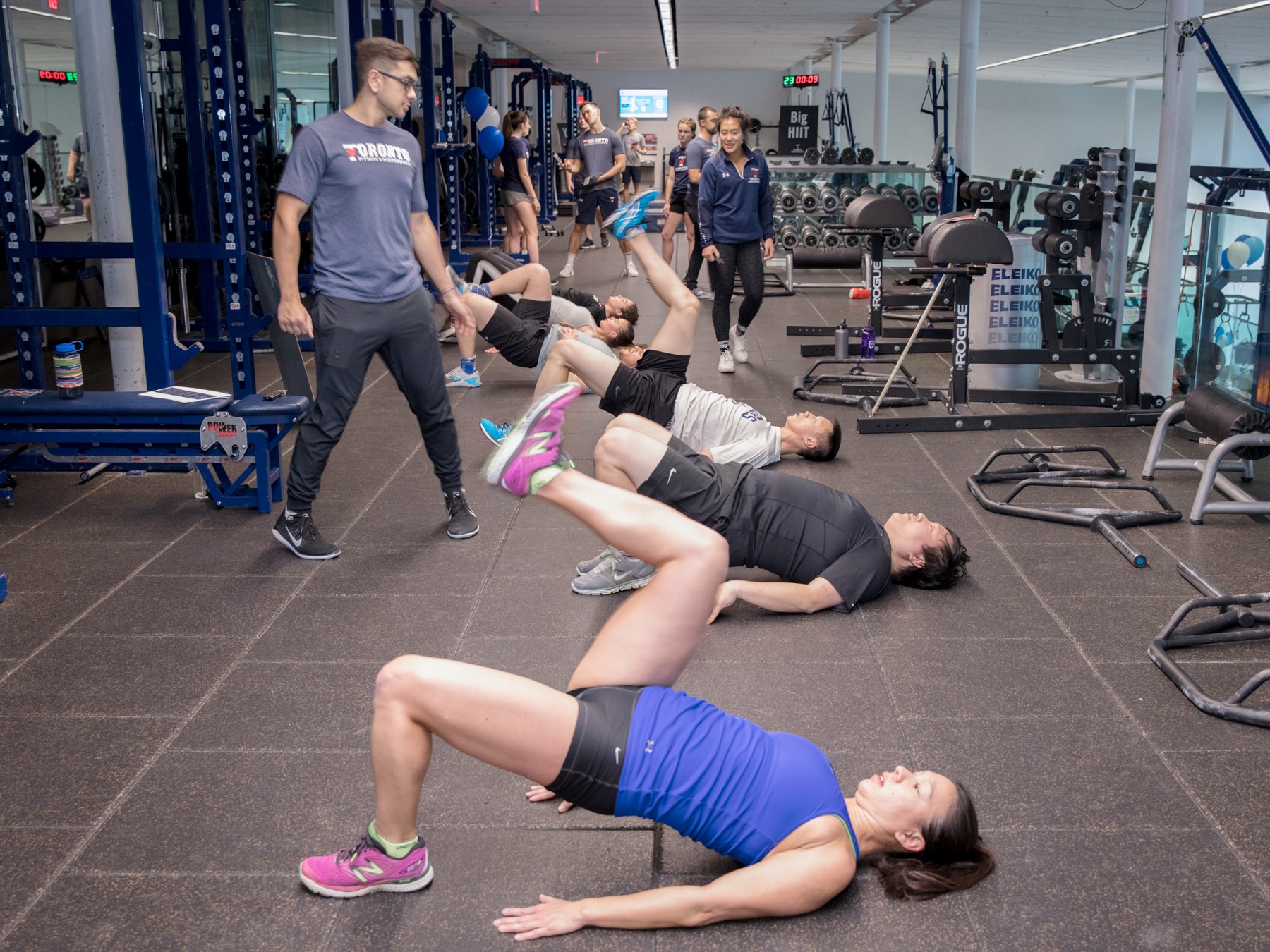 High performance training for everyone!
Whether your goals are related to performance for sport or performance for life, squad training is for you! Detailed programming + a personalized coaching experience + the camaraderie of a team = you training like a pro in no time. With co-ed and women-only options, squads are where everyone moves better, together. 

 
The Lab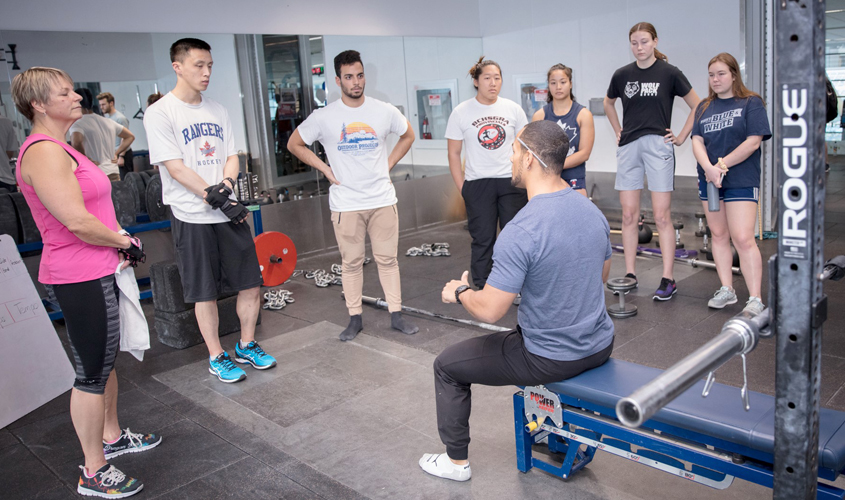 Tune up your training
Whether you are a beginner, intermediate or advanced trainer, The Lab is for you. Take dedicated time to learn and develop the key elements for success in a variety of movements and training modalities. Leave The Lab confident and motivated to put your newly honed skills into practice and demolish your goals.
If you require accommodation(s) in order to participate in our physical activity programs, please e-mail diversityandequity.kpe@utoronto.ca to inquire about making appropriate arrangements.
---
Stay Connected
Follow Fitness & Performance on Instagram or Facebook. Or, subscribe to our Fitness & Performance newsletter coming soon!