The Faculty of Kinesiology and Physical Education (KPE) is one of the largest employers on campus with hundreds of part-time casual employment opportunities. While jobs may be posted at any time during the year, many of our positions are posted over the summer months for supervisors who hope to hire in September for the academic year. Please check our website regularly for updates. 
---
Currently Hiring - KPE Casual Employment Opportunities:
Sport & Rec
---
Some entry level positions available within Sport & Rec require certifications or other prerequisites.
Learn more about the requirements for these positions.
Please note that we are not currently hiring for the roles listed below. These postings have been made available for reference.
Launch to Leadership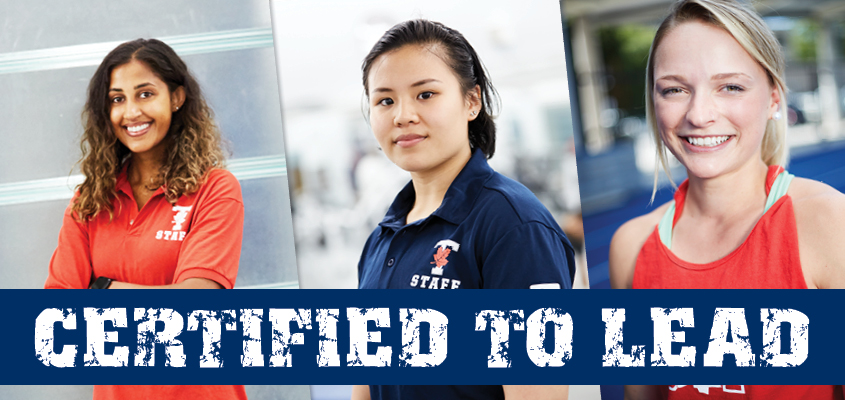 Women-identified students can apply for course-fee reimbursements towards certification courses needed for entry level positions through our Launch to Leadership program. Priority will be given to women from underrepresented populations (the LGBTQ2S+ community, those with disabilities, racialized groups, Indigenous populations, international students; and those with low socio-economic backgrounds)
---
Diversity & Equity Team
The Diversity and Equity team is a group of students who plan, motivate and implement positive student-led initiatives that promote diversity, equity, inclusivity and physical/mental health. The team develops and implements events and projects related to sport and physical activity through student-staff partnerships. It's a great way to build your experience and meet new people! 
Please check back in April / May 2019 for Diversity & Equity Team work-study positions for 2019/2020.
The Diversity & Equity team is always looking for more volunteers - please contact Robin Waley, Assistant Manager Diversity & Equity directly if you are interested.
---
MoveU
The MoveU crew works to inspire physical activity for all U of T students. If you're passionate about sharing your energy and enthusiasm we encourage you to apply for these positions!
Please check back in March 2019 for MoveU Summer work-study positions and April/May 2019 for MoveU work-study positions for 2019/2020. 
---
Child & Youth Programs

Are you a leader? Do you enjoy working with Children & Youth? Apply to be one of more than 100 Coordinators and Instructors working in the Junior Blues and Camp U of T programs. Preference is given to U of T students. 

Please note that we are not currently hiring for our child and youth programs. The postings below have been made available for reference.
---
Casual Academic Opportunities
There are no opportunities available at this time.
External Job Opportunities - Paid and Volunteer Positions 

NOTE: The University of Toronto makes no representations or guarantees about the following positions listed and is not responsible for safety, wages, working conditions, or other aspects of off-campus employment. It is the responsibility of the student to research the integrity of the organizations they are applying to. The student is advised to use caution and common sense when applying for any position with an organization or private party.

For more information about student jobs on campus, visit the Career Centre.